Cart (

0

)
You qualify for a free gift!
Your cart is currently empty.
PUMA Golf x PUMA Hoops | Limited Collection
Where the court meets the course, discover PUMA Golf's latest clothing range…
In the world of sports, collaborations between different disciplines often lead to exciting innovations and fresh perspectives. PUMA has always been at the forefront of exploring potential boundaries for expansion across different sporting worlds and analysing new possible avenues. The recent collab between PUMA Golf and PUMA Hoops has brought together two of their most popular divisions, creating a fresh clothing line for court, course and casual wear. This unique collaboration has created a dynamic fusion of style, performance and functionality, ready to upgrade your fit for the new season.
The collaboration between PUMA Golf and PUMA Hoops aims to break the traditional moulds associated with golf and basketball. Golf has always been associated with a more conventional and conservative aesthetic, whilst basketball is known for vibrant and bold styling. With the merging of these two worlds, PUMA is challenging the norm and introducing fresh concepts that can attract athletes and fans from both. The collaboration also aims to break the casual scene; the fusion of sportswear and streetwear has become a popular trend over recent years, and this collab slots perfectly into this trend.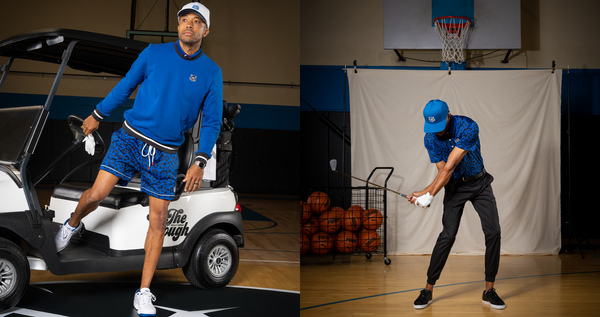 "We're excited to work with the PUMA Hoops team to develop the In the Rough collection, the line does an incredible job of combining sport culture through a golf and basketball lens."
- Mike Diaz, Marketing Director for PUMA Golf.
Named "In the Rough Collection", the collab aims to merge the two worlds of basketball and golf to create a collection that will cater to the needs of fans and athletes of both sports. PUMA's commitment to being recognised as a world leader in fabric technology throughout their product range, especially with their footwear, has allowed for a unique new clothing line. The collection consists of; two polo shirts, a crewneck sweatshirt, a hoodie, a gilet, and the standout piece - the Slipstream Golf Shoes.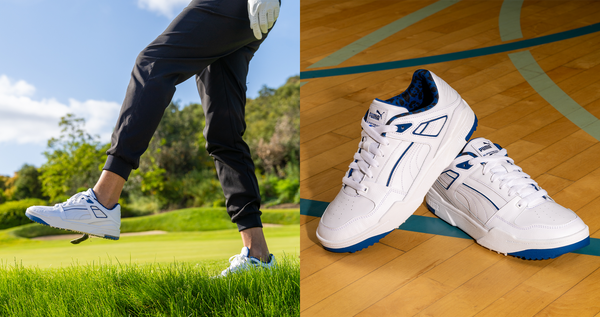 First released in 1987 for the basketball court, the iconic Slipstream design has now been revamped for the course. With at least a one-year waterproof guarantee, these shoes will offer weather protection all year round, whilst the quality spikeless outsole provides the ideal traction needed for 18 holes. PUMA's EVA midsole, which is designed throughout their footwear range, is included in this shoe, delivering peak comforts, whilst the sleek design encourages you to wear these shoes off the course and beyond.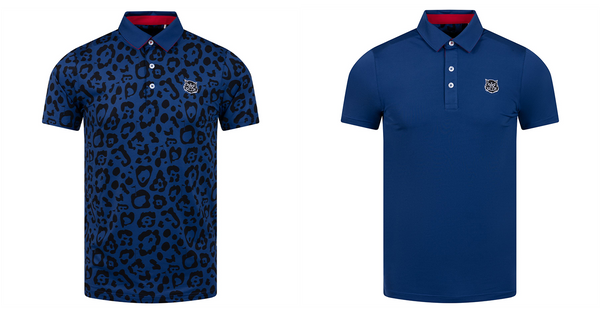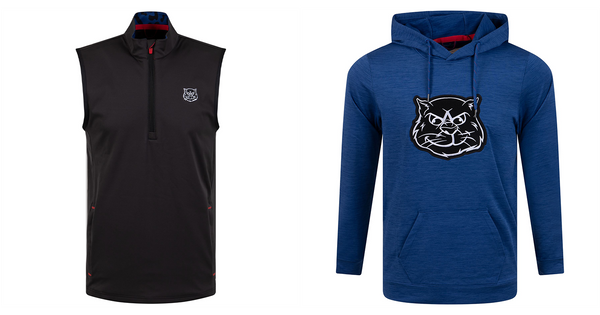 Available now on TRENDYGOLF.COM, while stocks last. By combining innovative design, performance and style, PUMA has redefined the boundaries of traditional sportswear, especially on the golf course.