Cart (

0

)
You qualify for a free gift!
Your cart is currently empty.
TRENDYGOLF and Ralph Lauren Unveil the RLX Golf Heritage Collection
The Perfect Fusion of Style and Performance - read on to learn about this latest exclusive collaboration...
TRENDYGOLF, the go-to destination for cutting-edge golf fashion, and Ralph Lauren, renowned for its timeless elegance, have collaborated once again to create a collection that is set to redefine the boundaries of style and performance on the golf course. Welcome to the world of the RLX Golf Heritage Collection, where sophistication meets functionality in the most captivating way.
A STYLISH SYMPHONY

The RLX Golf Heritage Capsule is a testament to the shared vision of Ralph Lauren and TRENDYGOLF. Boasting a meticulously curated selection of 13 men's and women's styles, this collection encapsulates the essence of Ralph Lauren's iconic sportswear sensibility while incorporating TRENDYGOLF's elevated sense of style. It's a fusion that promises to elevate your golf wardrobe to new heights for both on and off-the-course wear.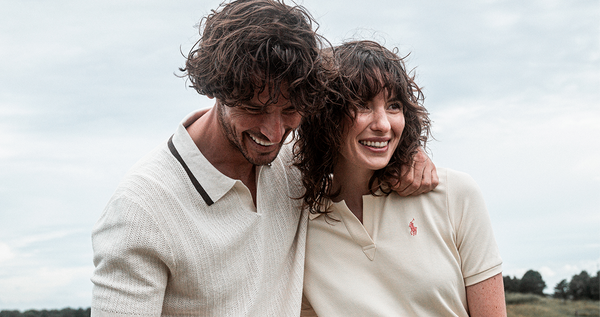 COLOURS & PATTERNS

Step onto the fairway with confidence, as the RLX Golf Heritage Collection showcases a harmonious palette of authentic cream, tan, and brown. Prepare to be captivated by the inclusion of gentlemen's patterns such as glen plaid, herringbone, argyle, and paisley, adding a touch of sophistication and personality to every ensemble. With pops of these eye-catching patterns, you'll effortlessly stand out among the sea of traditional golf attire. Aimed towards the traditional side of the game, the colours selected embrace the classic elements of golf, all with modern fabrics and patterns to suit any wardrobe this season.
SOPHISTICATION MEETS FUNCTIONALITY
The RLX Golf Heritage Capsule effortlessly blends vintage-inspired, tailored Ralph Lauren pieces with performance-driven garments, giving you the best of both worlds. Authentic menswear pattern sweaters paired with tailored performance chinos offer a sophisticated yet functional look that exudes confidence both on and off the course. It's the perfect fusion of style and practicality, ensuring you feel your best while maintaining peak performance.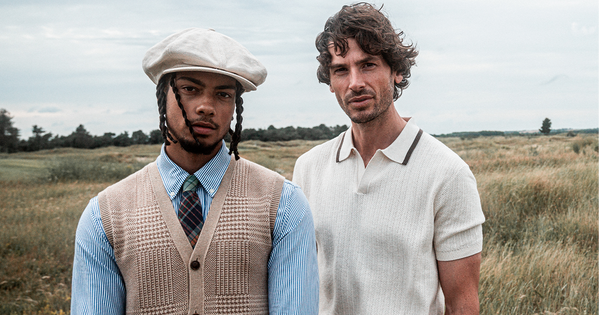 EXCLUSIVE ACCESS
The RLX Golf Heritage Capsule is exclusively available at TRENDYGOLF.COM, the ultimate destination for golf fashion enthusiasts. From the comfort of your home, you can explore and acquire these exceptional pieces that will undoubtedly elevate your golf fashion game.
A STAMP OF APPROVAL
As a testament to the collection's exceptional quality and style, professional golfer Billy Horschel will be showcasing select pieces from the RLX Golf Heritage Capsule during the upcoming Open Championship. Horschel's endorsement further solidifies the credibility of this collaboration and emphasises its seamless integration of elegance and performance.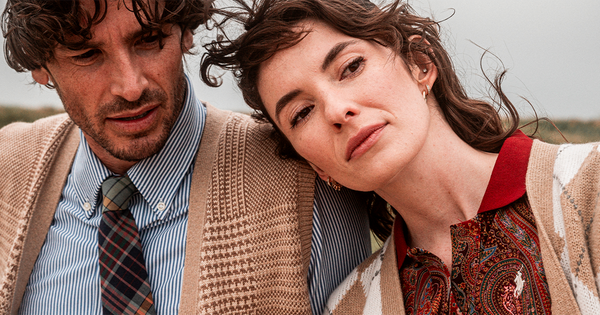 With the RLX Golf Heritage Collection, Ralph Lauren and TRENDYGOLF have once again set the bar high in the world of golf fashion. This remarkable collaboration showcases their shared commitment to delivering a sophisticated and functional wardrobe that transcends traditional golf attire. Embrace the fusion of style and performance, and unlock a new level of confidence on the course. Visit TRENDYGOLF.COM and embark on a fashion journey that will revolutionise your golfing experience.
So, why settle for anything less when you can have the perfect fusion of style and performance with the RLX Golf Heritage Collection? Step onto the fairway with confidence, make a bold statement, and embrace the epitome of golf fashion sophistication. Be quick, as limited quantities are available - click the link below to discover the collection.