Cart (

0

)
You qualify for a free gift!
Your cart is currently empty.
ADIDAS CODECHAOS 22
Read on to learn about the adidas Golf CODECHAOS 22 shoe
Not all golf shoes should look the same. That's why Adidas are turning up the volume on their CODECHAOS footwear franchise. Always meaning to redefine what a golf shoe can be, they are introducing CODECHAOS 22 featuring an exciting all-new design and innovative technologies that push spike-less performance to the next level.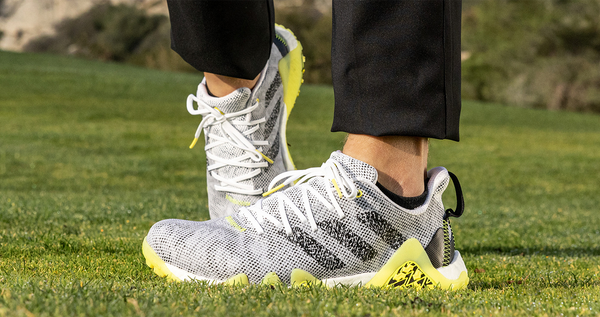 "CODECHAOS truly disrupted the golf footwear market when we first introduced the franchise in 2020, "With this being the first all-new revamp, we challenged ourselves to build upon that disruptive mindset, so with CODECHAOS 22 we went even bolder in both aesthetics and performance technologies."
- Masun Denison, global footwear director, adidas Golf.
The new CODECHAOS 22 footwear will be available in both laced and BOA models for men and women. All models and colourways of CODECHAOS 22 will be available beginning June 24 on trendygolf.com.