Cart (

0

)
You qualify for a free gift!
Your cart is currently empty.
adidas HEAT.RDY technology
Discover HEAT.RDY from adidas...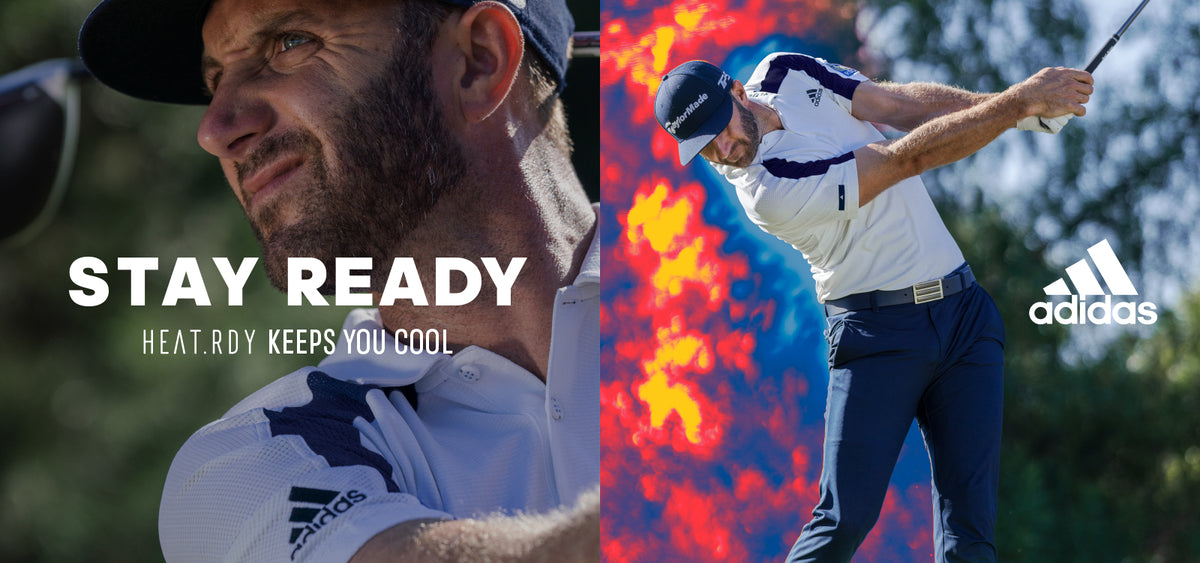 adidas .RDY (READY) apparel uses a smart layering system that allows athletes to build modular sports outfits that address seasonal needs, selecting different pieces that can be worn together without bulking at the seams and which allow for maximum movement, comfort and ventilation. Designed for multiple forms of movement, .RDY combines the latest advancements in adidas' performance apparel, bringing together design teams from across multiple categories. From shorts and t-shirts to performance polos and jackets, the technology provides significant benefits to any piece.
HEAT.RDY is designed to keep you cool in the heat during your round. Its features Body Mapping Technology which provides ventilation in key zones to keep you cool when the weather is heating up. Hybrid textiles with Aqua-X Yards draw sweat away enhancing the body's natural cooling process. Lightweight fabrics ensure you experience maximum airflow whilst kinetic seaming enables more flexibility and ease of movement for all golfers.
HEAT.RDY technology has been integrated into key pieces within the adidas Golf range to ensure that no matter how hot the conditions you stay cool throughout your round to shoot your best possible score, free of distractions.