Cart (

0

)
You qualify for a free gift!
Your cart is currently empty.
adidas x Burning Cart Society | LTD Collection
A limited-edition capsule from adidas, in association with Burning Cart Society that is ready to hit the fairways...
Introducing the brand-new limited-edition capsule from adidas golf. In association with Burning Cart Society, adidas have brought to life the aspects of nature in sport, specifically on the golf course, and delivered a collaborative range with Burning Cart Society.
Golf is a game that is largely played outdoors, and adidas wanted to release a collection that combined sport with nature. Presenting Burning Cart Society, a company that promotes the founding principles of golf but into the current age. BCS are inspired by the nature aspect of golf by observing your surroundings, whilst hitting bombs off the tee. Put simply – golf rules are the same no matter where you are, however, no two golf courses, rounds of golf or golf surroundings are ever the same and these moments on the course should be cherished. adidas are becoming one of the world-leading sportswear companies to help bridge the gap between a "world beyond plastic" and starting a material revolution in the way their clothing is produced. With nature at the forefront of this collection, Burning Cart Society was the perfect partner for adidas to deliver an eco-friendly range – a collaborative partner in which they believe will support this cause.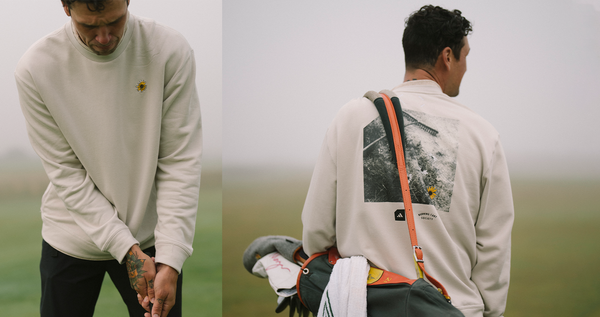 "We're continuing to push forward with the way we use materials to ensure we're designing products in balance with the planet. The ethos of Burning Cart Society, especially how critical the natural landscape plays a role in our experience as golfers, aligned perfectly with our mission as a brand and this collection, so we were excited to collaborate with their team to bring this special collection to life"
- Shaun Madigan, Global Director of Apparel at adidas golf.
The collection itself is crafted in the ever-popular adicross range that is made in part with renewable and natural fabrics. Across the adidas x Burning Cart Society collection, the fabrics used to craft the apparel contain at least 70% renewable and naturally resourced materials. The colourways were also considered thoroughly with naturally based neutrals and earth-toned shades designed throughout to fully support the cause.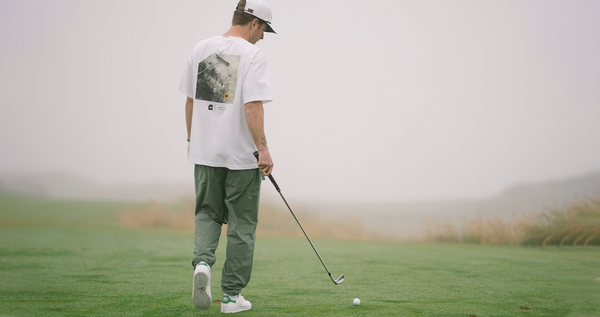 "A core belief for us at Burning Cart Society is that golf should be played in its purest form, and the natural landscape of each course certainly contributes to that. Some of our most memorable moments have happened on golf courses, so taking care of the game we love is important. We knew adidas had a similar mindset and approach to the way they make product, so our hope is that this collection that's made with nature can inspire golfers everywhere to always appreciate and care for the courses they play"
- Christian Hafer, Founder of Burning Cart Society.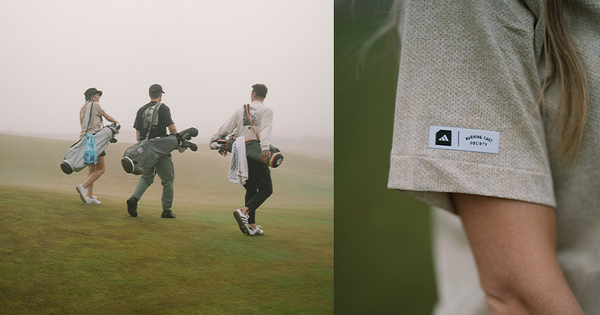 The limited-edition capsule will feature a crew neck jumper, t-shirt, polo, and bucket hat. The jumper, t-shirt and polo all promote the adidas x Burning Cart Society sunflower which invites golfers to remember the beauties a golf course provides. The sweatshirts and t-shirts feature a large graphic print across the back showcasing a bunker with flowers, designed to capture the idea of how the best game in the world should be played in harmony with nature - remember no two golf rounds are ever the same.