Cart (

0

)
You qualify for a free gift!
Your cart is currently empty.
Dressing Tommy Fleetwood The TRENDYGOLF Way
TRENDYGOLF teamed up with PGA-Tour star Tommy Fleetwood and Nike for a unique fit...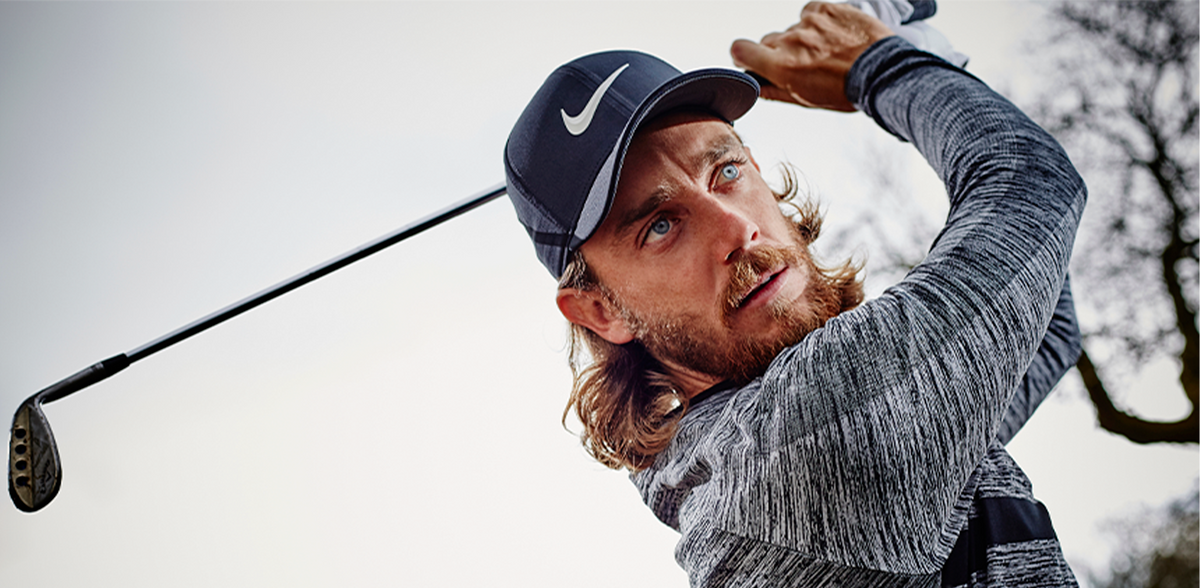 Tommy Fleetwood has already blazed a trail on the European Tour this season. So here at TRENDYGOLF, we thought he deserved some extra attention at Wentworth.

We've teamed up with the in-form Fleetwood and our colleagues at Nike to ensure he stays ahead of his style rivals - and his fellow competitors at the BMW PGA Championship. And that will see him wearing Nike's joggers throughout the European Tour flagship event.

Fleetwood is enjoying a fine start to the season after victory at the Abu Dhabi HSBC Championship, followed by runners-up finishes at the Shenzhen International and WGC Mexico Championship, which has seen him climb into the top-30 in the world rankings.
He will be among the front runners on home soil and will be leading the way in his Nike outfits for the week, which include jogger pants after gaining special approval from European Tour chief executive Keith Pelley.

While the decision may spark objections among golf's old guard as they cling on to strict, outdated dress codes, Fleetwood is ready to embrace the ongoing modernisation of golf.

Fleetwood said, "I loved the outfits chosen by TRENDYGOLF. At the moment, they are the style of shirts that I like. It's been a bit of a split whether people like the joggers or not. But I really like them – I genuinely think they are great. I asked Keith (Pelley) and said 'are these alright?' He said 'I love them'. They are one of the biggest things going at the minute in fashion but when you put them on at the golf course, people might not always take to them at first. But I wear them all the time at home and when I'm going out so I might as well wear them on the golf course! Just about every person comments on them but that is the point. I'm sure I will get plenty of attention at Wentworth. I'm not too bothered. I like trying new things and will try anything that Nike throws at me."
Fleetwood, who has worn Nike since the age of 13, embraces the changing fashion boundaries in golf. Fleetwood continued, "I'm very lucky to have Nike behind me – they are so far ahead of the game. They always want to try new things so if you are looking to try something new, Nike is the company to do it with. You can try out all kinds of new things because they are trying it. They are brilliant at it."

Fleetwood's outfit – chosen by the TRENDYGOLF team – will see him wearing the Nike Modern Joggers with the collarless Raglan polo and the Lunar Command 2 shoes as he kicks off his challenge on the Thursday and again as he goes for the title in the final round.
TRENDYGOLF founder Ian McLeod said:
"It was great to work with Tommy and to select his outfits at such a big event as the BMW PGA Championship at Wentworth. He is a golfer who embraces new fashions and likes to stand out from the crowd. We are sure his outfits will gain some attention and will inspire him to success."