Cart (

0

)
You qualify for a free gift!
Your cart is currently empty.
G/FORE G.112 Golf Shoes: New for 2023
Unleash your style & performance on the fairways with the G.112 Golf Shoes from G/FORE…
When it comes to the perfect combination of style and performance on the golf course, particularly with golf shoes, G/FORE has established itself as a trusted brand. The G.112 golf shoes from G/FORE are the latest addition to their footwear lineup. With the latest innovative footwear features, unparalleled comfort, and trendsetting design, the G.112 golf shoes will become your next favourite silhouette on the fairways. Get ready to elevate your game and stand out on the golf course with these stylish and high-performance golf shoes.
The G.112 shoes exude elegance and sophistication with their sleek and contemporary design. The LA-based brand has always based itself on unique and vibrant designs throughout its range, with the G.112 continuing these traditions. Available in multiple colourways to suit various styles, these shoes are bound to turn heads on the course. The sleek silhouette, premium leather upper, and meticulous attention to detail make the G.112 a fashion statement that seamlessly blends performance and style.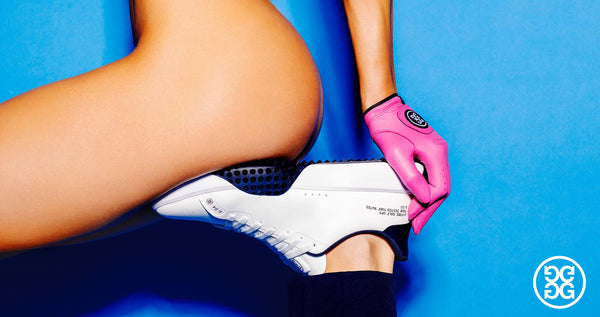 A standout feature of the G.112 golf shoes is the exceptional comfort. Incorporating advanced cushioning technology; used throughout the G/FORE golf shoe range ensures a supportive feel from heel to toe. The Ortholite insole enhances breathability to the feet, preventing moisture buildup whilst keeping your feet dry and comfortable even in hot weather. The lightweight construction and ergonomic design allow for a comfortable fit and freedom of movement, encouraging the wearer to focus on their swing without any distractions from their shoes.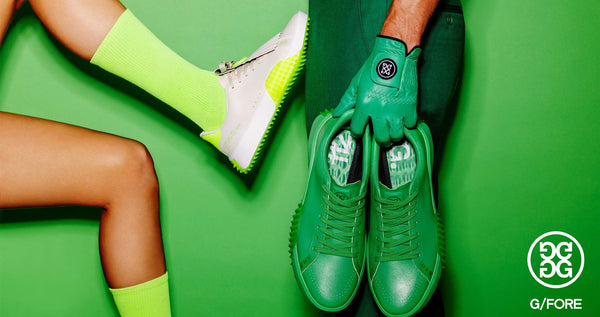 Beyond the G.112's stylish appearance and superior comfort, the golf shoes are packed with performance-enhanced features that will help improve your game. G/FORE understands the importance of performance on the course, and these shoes deliver superbly in both these aspects. The G.112's include advanced traction technology, utilising a rubber-spikeless outsole with strategically placed heel-to-toe turf traction for optimum grip and stability, improving your balance whilst offering reliable grip and support through every swing. Additionally, the premium leather assures durability is at the forefront, allowing you to enjoy the performance benefits for multiple seasons.
The latest silhouette from G/FORE allows for both on and off-the-course wear with ease. The attention to detail and stylish design makes them suitable for various occasions allowing for a seamless transition from the course to the clubhouse and beyond. Adapting to all kinds of weather conditions on the golf course, the G. 112s have been designed to withstand the elements with their weather-resistant quality fabrics. The shoes also include an extra set of laces to change up your style when it is needed.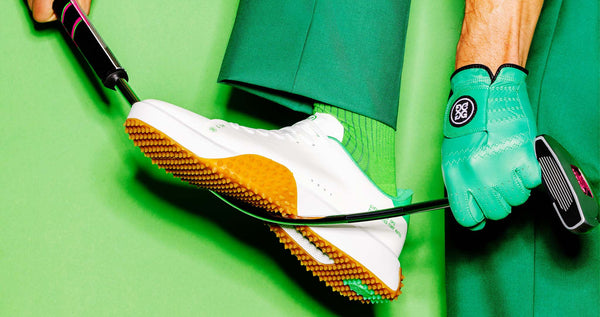 Available now on TRENDYGOLF.COM - the G.112s consist of four colourways. Be quick as limited quantities are available.