Cart (

0

)
You qualify for a free gift!
Your cart is currently empty.
Greyson returns!
JOIN THE PACK!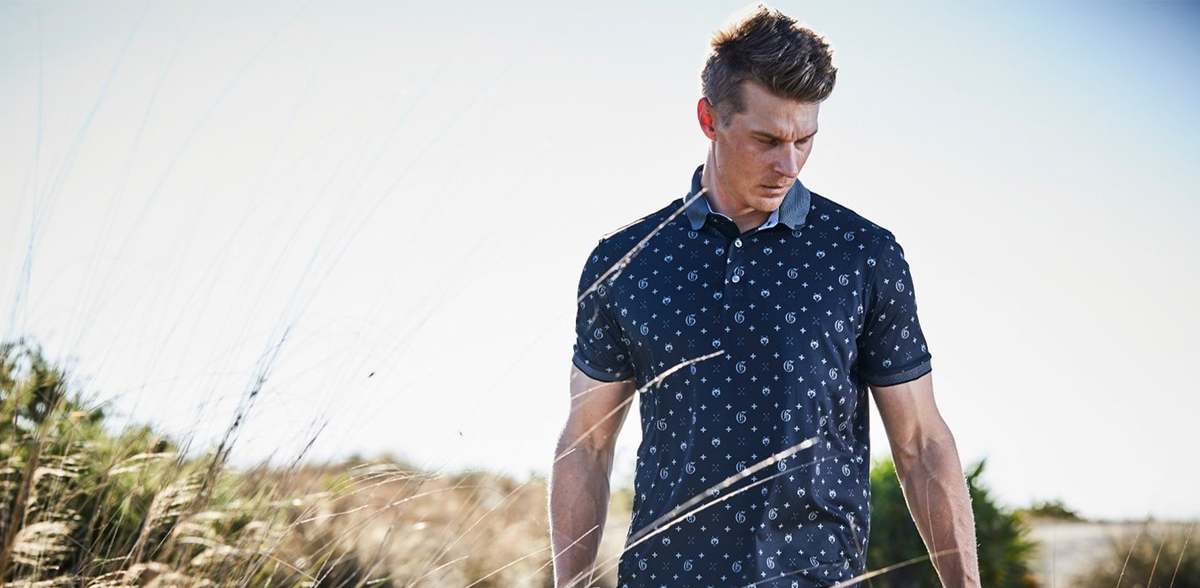 We're extremely excited to welcome Greyson back to the UK for spring/summer 2019. Greyson is worn on Tour by Morgan Hoffman, Luke Donald, Kelly Kraft, Sam Ryder and Erik Van Rooyen to name a few. The collection has gone from strength to strength over the past few seasons bringing bold prints, great layering options and a golf jogger. We've hand-picked some of our favourite pieces from the collection this season to bring you the very latest in golf fashion. Read on to learn more about the brand.
Greyson Clothiers was born as a result of Founder and Chief Creative Officer, Charlie Schaefer's incredibly difficult decision to leave Ralph Lauren as SVP of Design after 13 years to leave his mark on two of his greatest passions: Sport and Design. By building a team rooted in the symbolism evoked by the wolf: Strength, Loyalty, Spirit and Community, Charlie's vision has been actualised and the pursuit of greatness through unrelenting determination and camaraderie is still the driving force behind the brand today. By creating clothing that supports performance at the highest levels while also incorporating superior tailoring and construction, Greyson Clothiers has shattered the idea that sport, tailored fashion, and functionality could not coexist. Greyson Clothiers continues to redefine modern menswear today and welcomes all those who strive for greatness, for the strength of the pack is the wolf and the strength of the wolf is the pack.
Greyson has become more than just a clothing brand. It is a community of individuals who have the passion and desire to stand up for what they believe in, know when to lead the pack and when to be a team player. There are equal parts of individuality and togetherness. The bringing together of juxtaposing concepts lies at the core of the brand DNA, Technical Performance and Refined Sophistication, Individuals and team players. Through the individuality of personal expression, the singularity of the sport, and the camaraderie that it also holds, Greyson strives to engage with each individual who is as passionate about what they put on as much as they are passionate about discipline, fraternity, excellence. They have broken through the traditional rulebook of golf fashion delivering timeless styles combined with the latest fashion trends. They offer a collection that wears equally well on and off the course.