Cart (

0

)
You qualify for a free gift!
Your cart is currently empty.
J.Lindeberg Unveils Vent 500 Golf Shoes
Get ready for a new wave - the Vent 500 Golf shoes are here, ready to elevate your style and performance…
For over two decades, J.Lindeberg has been synonymous with cutting-edge athletic wear, seamlessly bridging the gap between fashion and sports.  Now, the brand is making a bold stride into the golf shoe landscape with the introduction of the Vent 500 Golf Shoes. This stylish and performance-driven golf shoe is set to redefine standards, offering golfers a perfect amalgamation of top-quality materials, unmatched functionality, and impeccable design.
IMPECCABLE DESIGN MEETS UNPARALLELED FUNCTIONALITY
J.Lindeberg's Vent 500 is not just a golf shoe; it's a statement. With a commitment to impeccable design, high-quality materials, and unmatched functionality, this shoe is tailored to meet the demands and discerning tastes of the modern golfer. The Vent 500 exemplifies the brand's core philosophy: designing for performance without sacrificing style. For those seeking to enhance their game and style on and off the golf course, the Vent 500 emerges as the undisputed choice.
Meticulously crafted with precision, the Vent 500 boasts a water-resistant upper adorned with innovative hex texture mesh, a laminated bridge logo, and taped seams for waterproof integrity. The attention to detail is evident, showcasing J.Lindeberg's dedication to delivering excellence in every aspect of their products.
The TPU outsole of the Vent 500 provides exceptional traction, ensuring stability and control during every swing. The Spanco lining and Spanco+ Ortholite insole contribute to both comfort and moisture-wicking performance, making these shoes the ideal choice for prolonged hours on the golf course.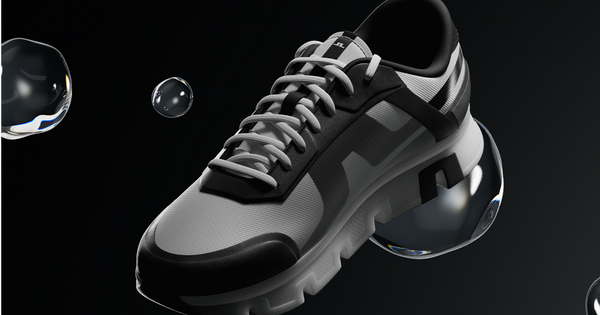 The Vent 500 will debut in two classic colourways - black and white; however, golfers can anticipate an even more extensive array of colour options when the full shoe collection launches next spring. J.Lindeberg is set to redefine golf shoe fashion, allowing golfers to express their style both on and off the course. The brand understands that golfers demand top-tier performance and stylish statements in every fit.
"The Vent 500 is a runner shoe concept crafted exclusively for golf, boasting 100% waterproofing and our custom JL sole. It's designed to offer unparalleled support, stability, and, of course, the ability to help you achieve those remarkable 500-yard drives".
- Neil Lewty, Chief Creative Officer at J.Lindeberg.
J.Lindeberg's Vent 500 golf shoe stands as a bold testament to the brand's dedication to innovation. With its water-resistant construction, exceptional traction, and commitment to comfort, the Vent 500 is poised to make waves in the golf shoe landscape. For golfers looking to elevate their game and their overall aesthetic, the Vent 500 is a clear choice. J.Lindeberg's Vent 500 golf shoe is more than footwear; it's a fusion of style and performance, a symbol of the brand's commitment to pushing boundaries and setting new standards in the golfing world. As J.Lindeberg proudly steps into the golf shoe landscape, the Vent 500 promises to be a game-changer, embodying the perfect blend of fashion-forward design and cutting-edge performance. Grab a pair now via the link below - be quick as limited quantities are available.