Cart (

0

)
You qualify for a free gift!
Your cart is currently empty.
PUMA Golf x Palm Tree Crew | Autumn/Winter 22
The PUMA Golf x Palm Tree Crew collaboration, returning for the Autumn/Winter '22 season...
Following another successful season, the PUMA Golf x Palm Tree Crew collaboration is once again returning but for the Autumn/Winter 2022 season.
The PUMA x PTC collab was founded by Tour Pro - Rickie Fowler and world-renowned international D.J - KYGO, who have teamed up again to offer a clothing line that offers an alternative look, not just on the course but off it too. A collection that combines the two different worlds of golf and lifestyle, producing a line that unites them both.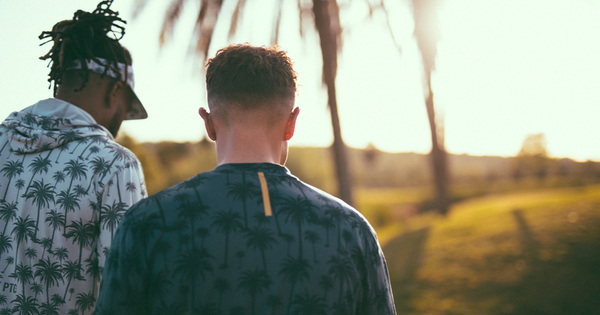 One of the main aims for PUMA x PTC's Autumn/Winter 22 launch wasn't just down to previous successes but to provide golfers with "summer/tropical" vibes during the cooler rounds of the year. Further inspiration gathered from KYGO's vision of tropical lifestyle vibes in a collection, the iconic golden palm tree logo alongside the PUMA cat is ever-present throughout the clothing range.
When asked about the release of the collaboration for Autumn/Winter 22 KYGO stated, "feedback from previous seasons of this range has been really positive, we are eager to see it grow even further". The collection has returned for a third season and it's clear to see why. The simplistic iconic palm tree logo combined with the quality of fabric used to create the product make it stand out above the rest. The lifestyle X golf blend has been perfectly captured season after season.
A collection perfectly fusing sport and lifestyle, this range fits perfectly into any wardrobe and has been grasped once again by PUMA Golf and Palm Tree Crew. Designed for both on and off the course occasions, the collection offers a variety of apparel including a performance-based hoodie that features PUMA's quality four-way stretch material, ideal for a Winter round of golf as well as looking stylish away from the course.
In addition to the apparel and accessories, the collab includes a PUMA x PTC stand bag. Featuring all the very best qualities you need from a golf bag, finished off with a limited-edition gold palm tree graphic all-over print, fully emphasising the tropical vibes the range is trying to emulate. Explore the full PUMA x PTC Autumn/Winter 22 range below.