Cart (

0

)
You qualify for a free gift!
Your cart is currently empty.
Puma X Collection
Discover the latest PUMA Golf Collection, debuting at the 148th Open Championship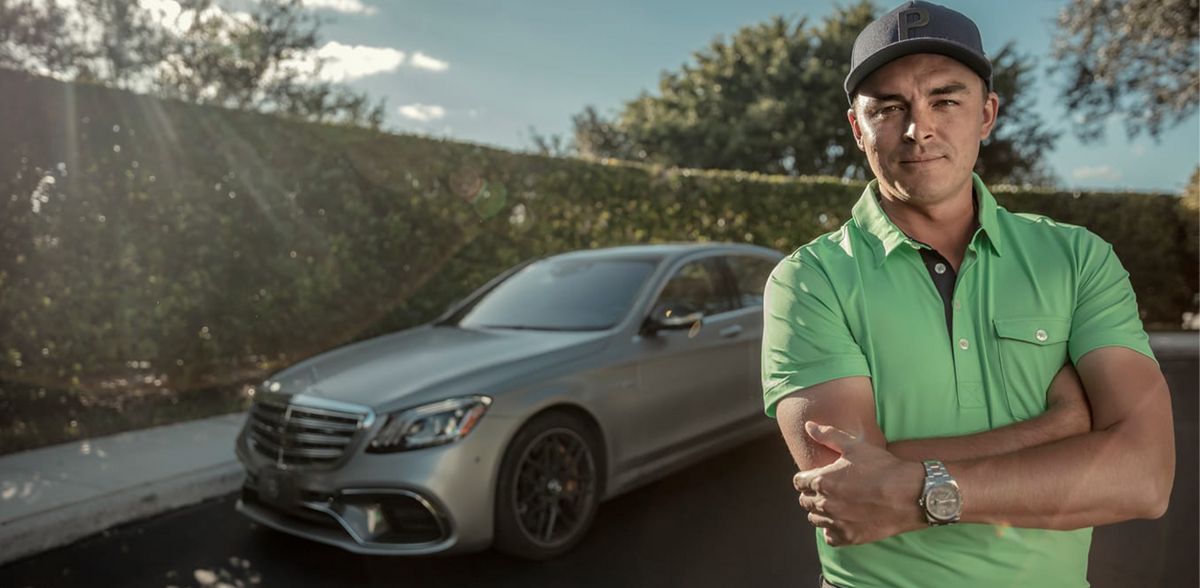 Puma Golf, a true leader in on-trend golf design and style, introduced its new X Collection, a head-to-toe assortment of apparel, accessories and footwear that demonstrate a new level of sophisticated styling with the same great performance and comfort that has become synonymous with the Puma brand.  Rickie Fowler, known for his on-course style, will debut the collection from Thursday at the 148th Open Championship at Royal Portrush in Northern Ireland.
Inspired in part by the celebration of Rickie's 10-year, trend-setting partnership with Puma, the X Collection celebrates his unique ability to bring the X-factor, while highlighting the maturation and elevation of his style over the past decade. The X Collection fuses progressive design with classic style, deriving inspiration from traditional fabrics and patterns of the British Isles, incorporating houndstooth detailing and a navy, green and white colour palette that pays homage to the region where golf was born. The X Collection blends luxury menswear with style elements from Puma's rich history delivering an authentic nod to the past, while still delivering modern day performance benefits.
"There are very few golfer and apparel company relationships that have yielded greater impact on the way golfers dress than that of Puma and Rickie Fowler. From hi-tops and joggers to flat brim caps and untucked shirts, together Rickie and Puma are setting trends and continuing to make an indelible mark on golf fashion. Rickie's style has evolved over the years, starting various fashionable trends in on course wear by blending influences from streetwear and modern fashion. Today, his style reflects both a maturation in his game and personal confidence, and the X Collection was designed to reflect that transition in an elegant way."
- Grant Knudson, Head of Product Creation, Puma Golf
Donegal Polo – Designed with premium, technical fabric, the polo is designed with a longer four-button placket and front chest pocket that features a discoverable houndstooth accent pattern on the inside, that matches the interior of the neck. The Donegal is available in Bright White, Irish Green and Peacoat colour-ways.
Skerries Polo – Showcasing a classy deconstructed houndstooth pattern throughout the body of the shirt, the Skerries polo utilises a premium, moisture-wicking, technical fabric with a rib knit collar for a sharp, athletic look. The Skerries Polo is available in Bright White, Irish Green and Peacoat hues.
Dunluce Quarter Zip Pullover – The Dunluce quarter zip, which gets its name from the course on which the 148th Open Championship will be contested, features a premium Pima Cotton Cashmere blend fabric for the ultimate in soft, luxurious feel. The Dunluce also has elevated finishes such as an antiqued zipper, a contrast green tipping on the collar and ribbed cuffs to provide an elegant, stylish look that works on or off the course.
Causeway Jacket – The Causeway Jacket honours the styling of classic British outerwear with an antiqued zipper, stylish button closure, hand pockets and a traditional houndstooth pattern. Both wind and water resistant, The Causeway is a great choice for any weather conditions.
Antrim Pant – The Antrim pant is a premium trouser with a refined fit, designed with a polyester-wool blend fabric and subtle houndstooth pattern and premium interior details. Perfect for wear on the course, at the pub or in the conference room.
P 110 X Cap – An elevated spin on the P Cap golfers know and love, the P 110 X features a raised leather P logo to complement the moisture-wicking sweatband and slight curve brim.
IGNITE PROADAPT X Shoes – Featuring the same comfort and performance-driven construction Rickie Fowler has trusted since the model's debut earlier this year, the IGNITE PROADAPT X shoes come in a classy Peacoat body with Irish Green and Bright White accents that complete the head-to-toe X Collection look.