Cart (

0

)
You qualify for a free gift!
Your cart is currently empty.
nike
nike air max 1 ryder cup nrg "europe"
£174.95
Available 26.09.23
"The patriotic take on the '86 OG runner pays homage to the late September tournament."
NIKE
DISCRIPTION
As the golfing world sets its sights on the 2023 Ryder Cup, Nike has seized the moment to pay homage to Team Europes's colours with the upcoming Air Max 1 Golf "Europe." This patriotically-themed release is not just a tribute to American heritage but a nod to the high stakes and rich tradition of the Ryder Cup, arguably golf's most electrifying team event.
Nike's foray into golf footwear has been nothing short of impressive, taking performance models from running and basketball and transforming them into specialized shoes for the fairway. The Air Max 1 Golf "Europe" is the latest iteration in this creative endeavor. Rooted in Tinker Hatfield's iconic design, this release promises to stand out in performance and patriotic flair.
Gone are the traditional suede panels, replaced by rugged leather components designed to withstand the rigors of the course. The toe boxes take this theme a step further, with perforations also shaped like stars.
_____________________________________________________
FEATURES
Synthetic upper
Full-length foam midsole
Style Code: FN8075-101
Upcoming Launches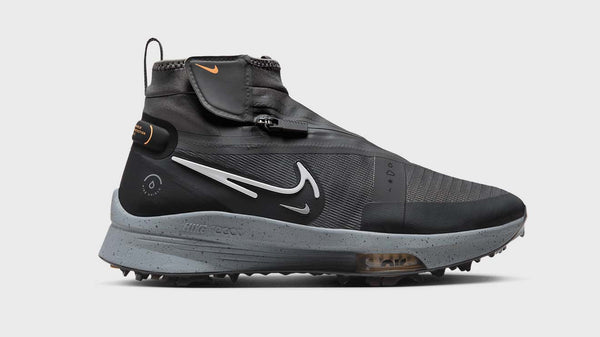 Nike Air Zoom Infinity NXT% Shield
Launches 06.10.23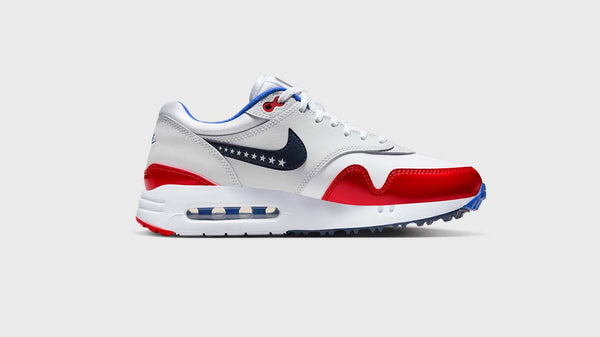 Nike Air Max 1 Ryder Cup NRG "USA"
Launches 26.09.23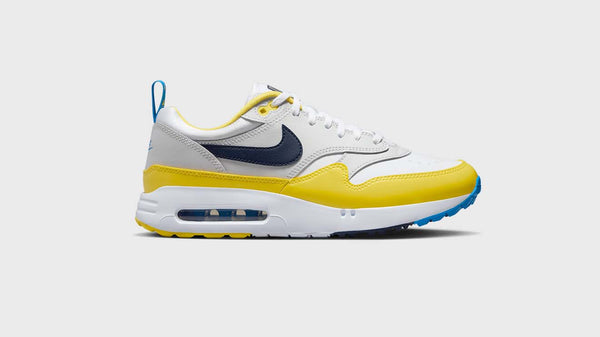 Nike Air Max 1 Ryder Cup NRG "Europe"
Launches 26.09.23