Cart (

0

)
You qualify for a free gift!
Your cart is currently empty.
PUMA
PUMA Slipstream "PTC"
£119
Available 13.11.23
"Bringing ultimate tropical vibes to the golf course."
Puma
DISCRIPTION
Introducing the PTC Slipstream Golf Shoes from Puma Golf – bringing ultimate tropical vibes to the golf course. These shoes revolutionise golf footwear by blending Puma's basketball-inspired design with golf-specific functionalities. Drawing from Puma's renowned basketball legacy, the PTC Slipstream Golf Shoes present a unique silhouette that captures immediate attention. The modern design is accentuated by the iconic Puma logo, making a striking impression. Crafted for exceptional golf performance, these shoes feature a responsive midsole and an outsole optimised for traction, ensuring stability while swinging and walking. Their waterproof design guarantees dryness, regardless of weather conditions. Seamlessly integrating style and performance tailored for the contemporary golfer, these shoes offer versatile wear on and off the course.
_____________________________________________________
FEATURES
Premium Leather
Internal PROFOAM midsole
Style Code: 309779
Upcoming Launches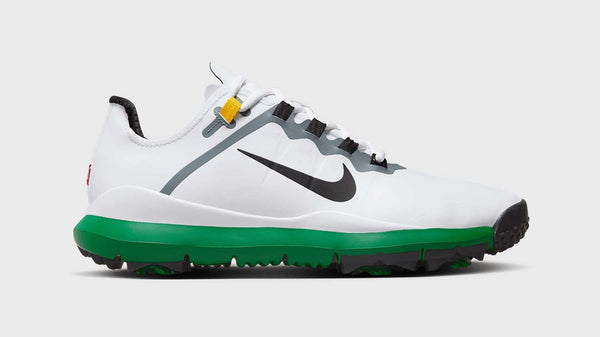 Nike Tiger Woods 13 "Masters Edition"
Launches 08.12.23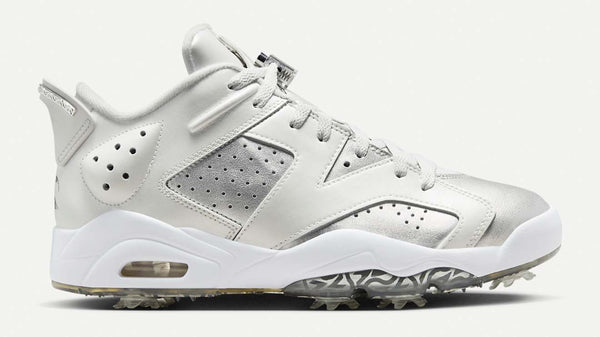 Nike Jordan Retro 6 "Gift Giving"
Launches 17.11.23
Nike Air Jordan 1 Low "Gift Giving
Launches 17.11.23